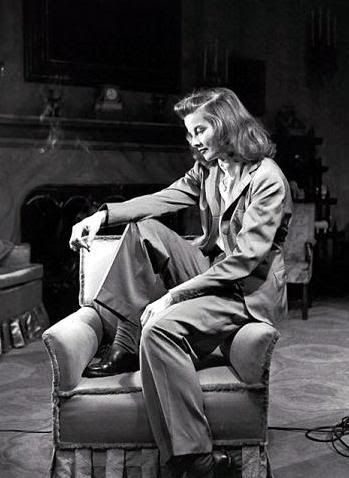 During my Grace Kelly phase, I rented High Society from the Seattle Puplic Library.
It was alright. My favorite part was hearing Frank Sinatra and Bing Crosby sing together.
All in all, I've been a bit disappointed by Grace's performances...
Besides being beautiful and kind,
I'm really not too impressed with her acting or presence.
The next movie I started watching that night was The Philadephia Story.
Which, it turns out, is such a strange coincidence,
because High Society is a REMAKE of the The Philadelphia Story
(completely freaked me out, because I had no idea!).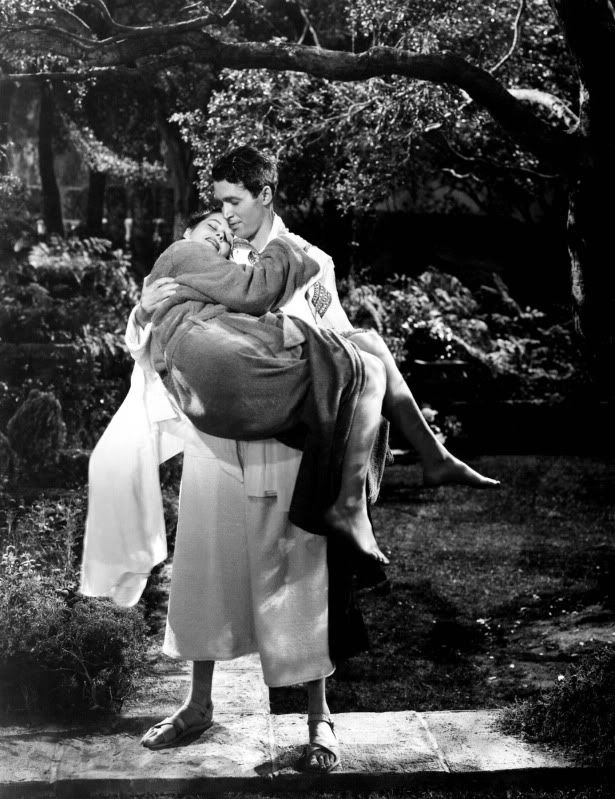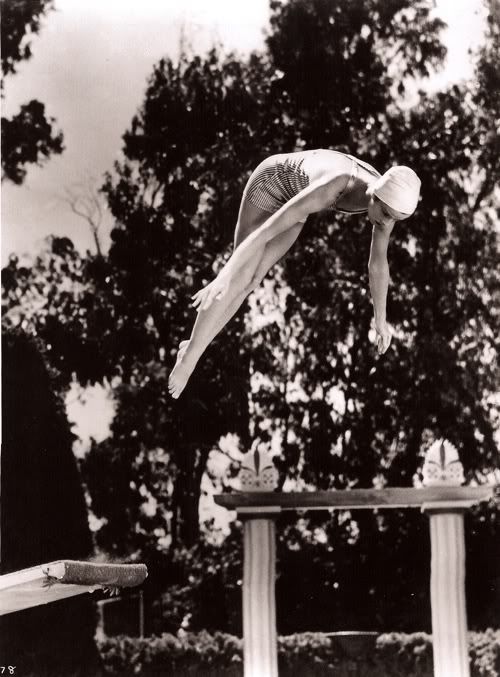 Anyway, comparing the same role with two different actresses,
there was NO contest.
And now, my new obsession;
Katharine Houghton Hepburn (May 12, 1907 – June 29, 2003).
Who, unlike most of my other fascinations, had a happy, full life.
She gorgeuous, intelligent, witty, captivating, inspiring... OH and stylish.
She holds the record for the most Best Actress Oscar wins with four, from 12 nominations.
Won an Emmy Award in 1976 for her lead role in Love Among the Ruins,
Nominated for four other Emmys,
two Tony Awards and eight Golden Globes.
In 1999, the American Film Institute ranked her as the greatest female star in the history of American cinema.





Especially enjoyed swimming,
and regularly took dips in the frigid waters that fronted her bayfront Connecticut home,
generally believing that "the bitterer the medicine, the better it was for you."
She continued her brisk swims well into her 80s.

In 1923, she found her older brother Tom, whom she idolized,
hanging from the rafters of the attic by a rope, an apparent suicide.
For many years she used Tom's birthday (November 8) as her own.
It was not until 2001 she revealed her true birth date of May 12, 1907.

Was suspended from college for breaking curfew and smoking.
She confirmed that, after dark, she used to go swimming naked in the college's fountain.
She received a degree in history and philosophy.

Often, she'd come to interviews dressed in men's suits,
saying that it was "comfortable".
Without meaning to, she made a fashion statement,
and women who admired her started wearing trousers,
which was not encouraged at the time.

The Daily Telegraph observed,
"Hepburn and Spencer Tracy were at their most seductive when their verbal fencing was sharpest:
it was hard to say whether they delighted more in the battle or in each other."

The trip and the movie made such an impact on her that later in life
she wrote a book about filming the movie: "The Making of The African Queen:
Or, How I Went to Africa With Bogart, Bacall and Huston and Almost Lost My Mind",
which made her a best-selling author at the age of 77.







Katharine Quotes...



"I'm an atheist and that's it.
I believe there's nothing we can know
except that we should be kind to each other
and do what we can for other people."

"Prizes are nothing.
My prize is my work."

"Dressing up is a bore.
At a certain age, you decorate yourself to attract the opposite sex,
and at a certain age, I did that.
But I'm past that age."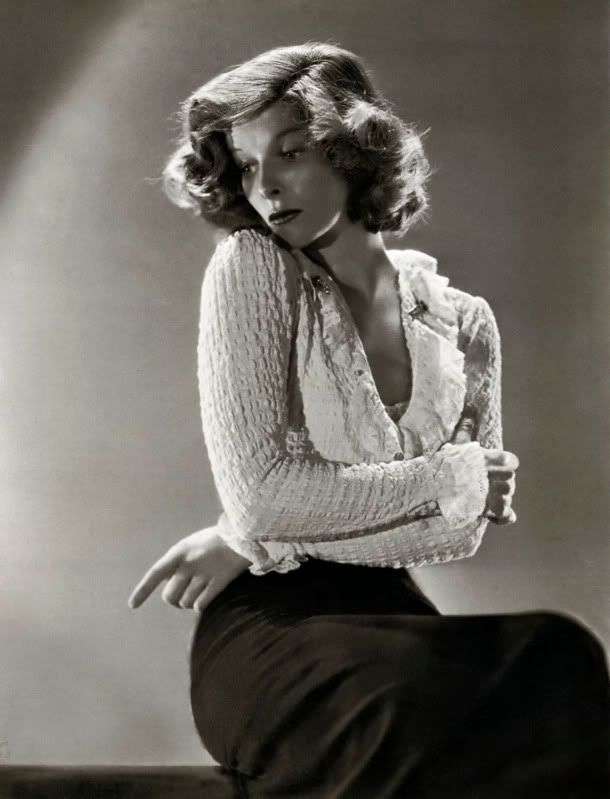 "I never lose sight of the fact that just being is fun."

"If you always do what interests you, at least one person is pleased."

"If you obey all the rules you miss all the fun."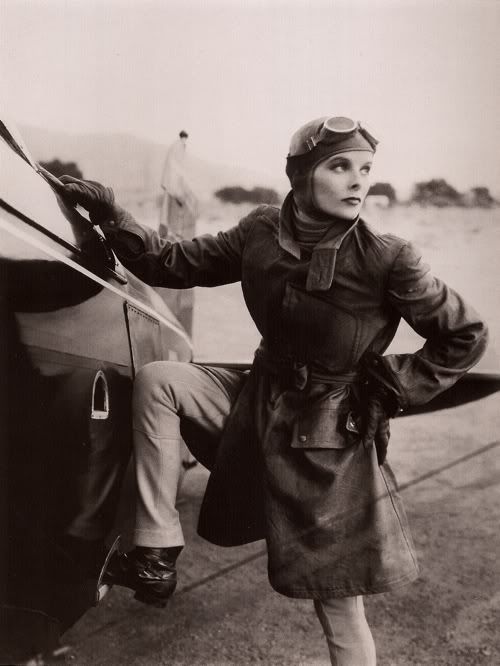 "If you want to sacrifice the admiration of many men for the criticism of one,
go ahead, get married."

"It would be a terrific innovation if you could get your mind
to stretch a little further than the next wisecrack."

"Life is to be lived.
If you have to support yourself,
you had bloody well better find some way that is going to be interesting.
And you don't do that by sitting around wondering about yourself."

"My greatest strength is common sense."





"Never complain. Never explain."

"Plain women know more about men than beautiful women do."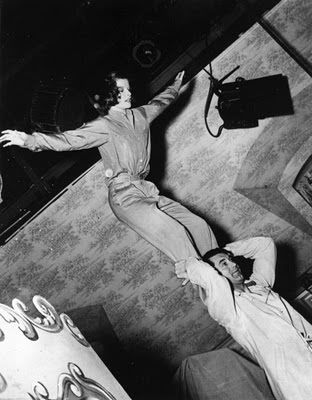 "Sometimes I wonder if men and women really suit each other.
Perhaps they should live next door and just visit now and then."
"To keep your character intact you cannot stoop to filthy acts.
It makes it easier to stoop the next time."
"We are taught you must blame your father, your sisters, your brothers, the school, the teachers
- but never blame yourself. It's never your fault.
But it's always your fault,
because if you wanted to change you're the one who has got to change."
"Without discipline, there's no life at all."
". . . as one goes through life one learns that if you don't paddle your own canoe, you don't move."